Address: 4053 S. Surf Rd
Hollywood, FL, 33019

Neighborhood: Sunny Isles
Location: Waterfront
Occupancy: By 2013
Year Built: 2012
Bedrooms:0,1,2,3,4,5
Number of Units: 49
Stories: 23
Price Range:$1,000,000 to $3,000,000
Do You Own a Unit at Apogee Beach Hollywood?

Detailed Description for Apogee Beach Hollywood
Click here to see all available condos for sale at the Apogee Beach Hollywood
A boutique luxury condominium is rising on 240 feet of pristine seaside in Hollywood, Florida. The Apogee Beach Hollywood on South Surf Road will feature a mere 49 residences on 22 floors, each with its own spectacular ocean view and unique access to superlative luxury condominium amenities.
The Related Group has enlisted the renowned architect Carlos Ott – known for his innovative designs from Jade Beach in Miami to China's Shanghai Theater. Ott has set the tone for this glass-clad jewel to which are added the design sensibilities of Cohen Freedman Encinosa and New York-based David Rockwell of the Rockwell Group.
The result is a sleek, sparkling and yet intimate environment featuring state-of-the-art condominium amenities. Take the pool with its sun terrace and elegant clubhouse overlooking the landscaped deck. Private cabanas will offer unobstructed ocean vistas. Your fitness needs will be met in the fully-equipped cardio theatre and fitness center. Or, take in a film in the development's own state-of-the-art movie theatre.
The glass-walled lobby entrance with controlled access will be attended round the clock. Valet parking will be available to and from the secured parking garage. Private elevator foyers will offer entrance to spacious living quarters with 9- to 12-foot ceilings. Impact-resistant floor-to-ceiling glass walls and sliding glass doors will lead to expansive private terraces. All units will be pre-wired for Wi-Fi and the latest cable communications. Each residence will have access to the complex's varied amenities through a wireless Smart Screen tablet.
Units will range from 1665 to 4823 square feet in 2, 3 or 4-bedroom floor plans. European-styled cabinetry in the gourmet kitchens will be complemented with imported granite countertops and a built-in breakfast bar. The stainless steel appliance package will features top-of-the-line products. Baths will be equipped with European style cabinetry with imported marble counter tops, full-size vanity mirrors and imported Italian porcelain tiles on floors and wet walls. All units feature spacious walk-in closets.
Hollywood Florida affords easy access to Fort Lauderdale and North Miami and the rich cultural and recreational offerings of Miami itself, one of the world's great cosmopolitan oases. Why not make your residence in this tropical haven a cutting-edge, creatively designed, intimately conceived boutique experience? Try Apogee Beach Hollywood.
Developed on over 240 Linear Feet of Pristine Beach
Advanced technology "Smart Building" pre wired for WiFi high speed Internet, data/voice cable TV access
24 hour attended lobby with original artwork
Valet parking
Beautifully landscaped pool and sun terrace
Fully equipped fitness center with cardio theatre
Elegant clubhouse overlooking Pool Deck
Private Poolside Cabanas all with direct oceanfront views
State of the art Movie Theater
24 hour controlled access
Convenient mall and receiving desk, concierge
Elevators to be accessed by resident key fobs
Secured parking garage
Incredible oceanfront views from every unit
Expansive 2,3 and 4 bedrooms
Apogee Beach Hollywood FEATURES
General

Wireless smart screen tablet with access to all of the building's amenities and services
Private balconies with floor to ceiling sliding glass doors and windows
Individually controlled energy efficient central AC and heating system
Energy efficient, tinted impact resistant sliding glass doors and windows
Spacious living room with adjacent terraces
Spacious walk-in closets in all residences
Smooth finished ceiling with heights ranging from 9'0'' to nearly 12' in certain residences

Kitchen

Premium selection of European style cabinetry with exceptional detailing features and hardware pulls
Imported granite counter tops with convenient breakfast bar
Energy-efficient, stainless steel appliance package
Sleek under-mounted stainless steel double sink

Bathroom

Premium selection of European style cabinetry with exceptional detailing and hardware pulls
Imported marble counter tops
Full size vanity mirrors
Floors and wet walls clad in imported Italian porcelain tile
Designer bathroom fixtures and accessories
Recessed lighting
Extra wide soaking tub and shower combination
Views: Ocean
Architect: Carlos Ott
Developer: Jorge Perez
Apogee Beach Hollywood - List of All Available Apartments for Sale


Price reduction within the last 60 days.


Price increase within the last 60 days


Just listed condos


Foreclosure


Shortsale

Sales Data as of
Apogee Beach Hollywood Floor Plans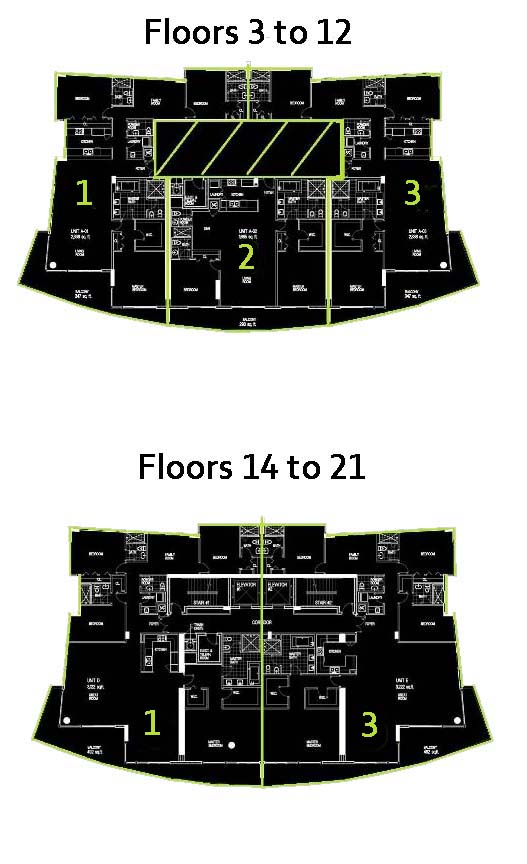 | | | | | | |
| --- | --- | --- | --- | --- | --- |
| Model | Apt No. | Beds/Baths | SqFt | # Of Units Available for sale | Floor Plans |
| 01 | 01 (Floor 3-12) | 0/0/0 | | 0 | Download |
| 01 | 01 (Floor 14-21) | 0/0/0 | | 0 | Download |
| 02 | 02 (Floor 3-12) | 0/0/0 | | 0 | Download |
| 03 | 03 (Floor 3-12) | 0/0/0 | | 0 | Download |
| 03 | 03 (Floor 14-21) | 0/0/0 | | 0 | Download |
| PH | PH (Floor 22) | 0/0/0 | | 0 | Download |
Apogee Beach Hollywood Statistics
Total units in the building:
49
Total units for sale (click to view):
0
Units Currently Available for Sale at Apogee Beach Hollywood
Average price per square foot:
$4,000,000.00
Sold Unit Statistics
Average price per square foot:
$0
Number of condos sold in 2012:
0
Number of condos sold in 2013 to date:
0
Average price per square foot in 2012:
$0
Average price per square foot in 2013 to date:
$0
Apogee Beach Hollywood Reviews
| | |
| --- | --- |
| Reviews Summary for Apogee Beach Hollywood | |
| Total number of reviews: | 0 |
| Last reviewed on: | n/a |
| | Write a Review (popup) |
Apogee Beach Hollywood- List of All Sold Apartments
| | | | | | | |
| --- | --- | --- | --- | --- | --- | --- |
| Unit # | List Price | Sold Price | Sold $ / s.f. | Bed/Bath | Sq. Footage | Closed Date |

Condos in All Areas
| | | | | | | | | | | | | |
| --- | --- | --- | --- | --- | --- | --- | --- | --- | --- | --- | --- | --- |
| SiteMap | | | Contact us | | | Privacy | | Disclaimer | | | | Copyright © 2013 CondoIdeas.com |